Description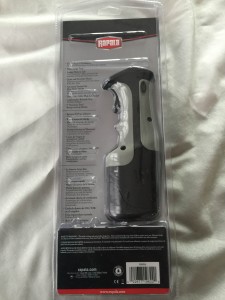 Features:
Rechargeable Lithium Ion Battery Pack
80 Minute Runtime
Advanced Air Flow Design
Relaxed Grip Body
Quiet Long-Lasting Motor
7″ Reciprocating Blades
AC Battery Charger
One Year Warranty
Description:
Ready to match up with any filleting task, the new Lithium Ion Cordless Fillet Knife produces 80 continuous minutes of runtime without any loss of power. Lithium Ion batteries provide a consistent speed and torque from fillet to fillet, without reduced power or slow down as battery power wains. Quick charge time, a full 80 minute runtime charge takes less than 2 hours. Low "memory" effect increases the number of charge/discharge cycles for longer battery life. Advanced air flow design keeps quiet, high torque motor running smoothly for years. Relaxed grip body ensures comfort and secure grip while 7″ reciprocating blades make fast work of any filleting task. Includes 110V AC battery charger.
By purchasing or ordering any knife you represent that you are 18 years of age or older and agree that you will take full responsibility for compliance with all applicable federal, state and local laws, regulations and other restrictions. Due to city and/or state regulations, ClancysOutdoors.com does not ship knives into the City of Chicago or the State of New Jersey.